About us
Neten was born in 2014, after the sowing of a seed in 1998, with the need to bring together a multidisciplinary team of professionals, who put at your service and gratefully return to society their knowledge and experience, in a totally independent and transparent way, with the ultimate goal of contributing to the construction of a better Society.

Our vocation is the Search, Analysis and Development of Integral, Rational and Efficient Solutions that fully satisfy you, OUR CUSTOMER, the main objective and purpose of our work.
Projecting your idea and making it possible, without a doubt, is the fundamental pillar of our success.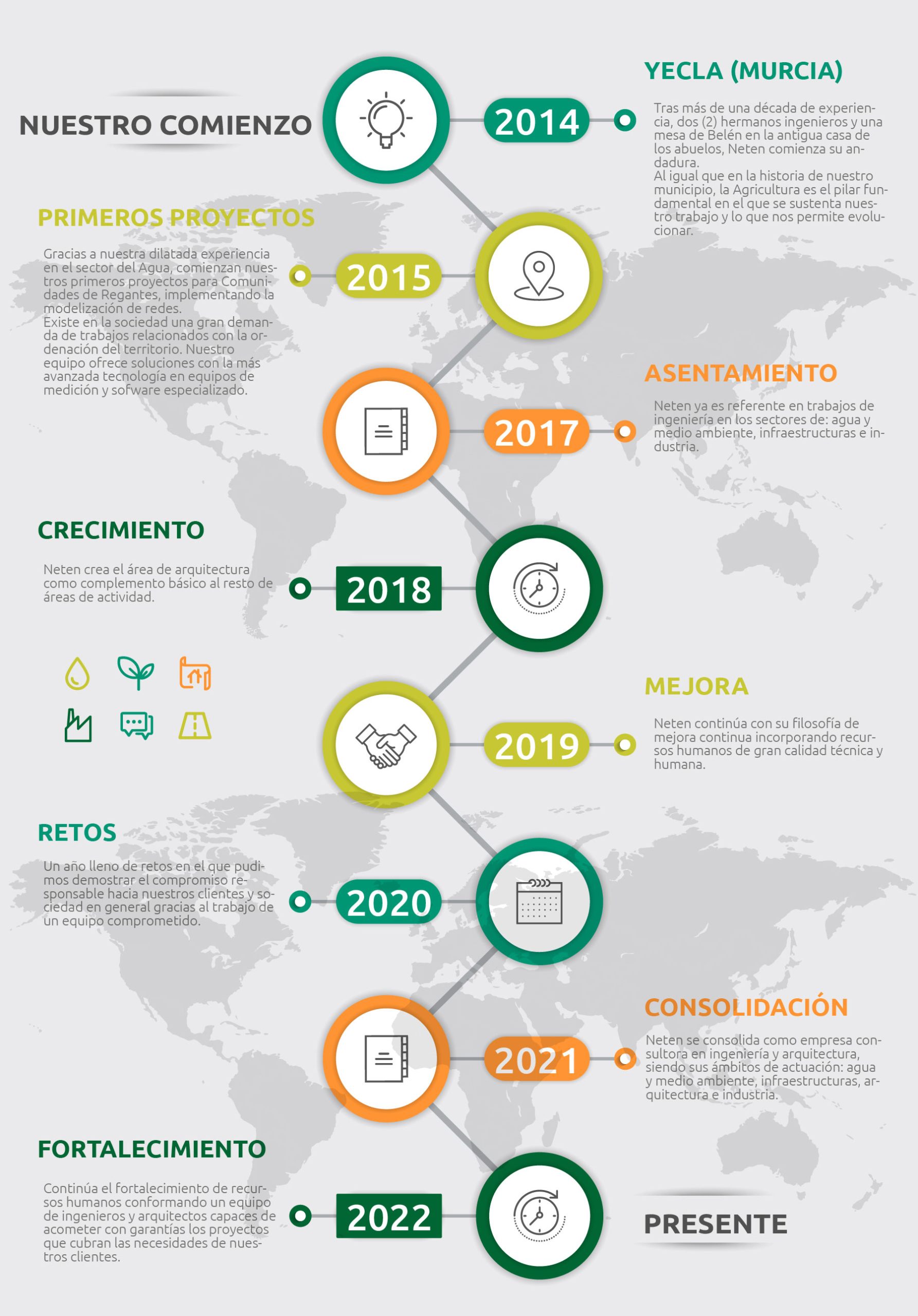 At Neten we understand that business plays a fundamental role in sustainable development and family reconciliation, and therefore, in the well-being of society.
Consulting in: engineering, architecture and technology
A clear, global and objective vision with which we face all projects.

The proven experience of our professionals and associates.

A versatile team that participates in each of our projects, offering a quality product.